CoNSeRT applications available onAppStore: Our first app (Quick Report), can help send distress or need assistance messages.
Since this year, the CoNSeRT laboratory has opened a developer account in App Store, aiming at making the applications developed by its researchers available to everyone for free. On the occasion of the first birthday of the Lab in April, 2020, we are releasing, through the App Store, our first application emerged as a result of the successfully completed H2020 TRILLION research project. You can download the app from the App Store using the following link: https://apps.apple.com/app/id1493193033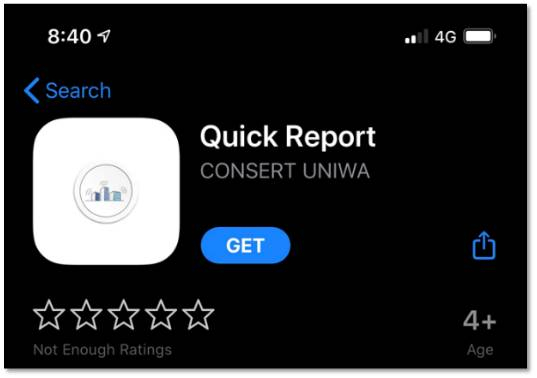 This application sends predefined messages (and our position if enabled), to a web server, or to an email that is set up, through a smart buttonclick, connected via Bluetooth to our mobile phone. The app can be used for crowdsourcing, or even to send distress signals, without the need of using our mobile phone. Simple, double or long press of the button is enough. Τhe app can be used for people not familiar with the use of technology, for sending a distress signal to a familiar person without the need of using their phone, during common difficult situations. CoNSeRT has available such buttons, made available by Flic, which operate with the application.
Please note that the app is also available for Android, expected to be approved by Google, in order to be made available by Google Play. Everyone interested in learning more, can get more information on the corresponding CoNSeRT web page https://consert.eee.uniwa.gr/solutions/, or by contacting directly the responsible researcher, Lazaros Toumanidis, at laztoum@uniwa.gr.