ASSET – A holistic and Scalable Solution for Research, Innovation and Education in Energy Transition
Program/Topic: H2020/LC-SC3-CC-5-2018 – Research, innovation and educational capacities for energy transition
Period: 1 May 2019 – 30 April 2021
Total Cost: € 1.999.075
Grant Agreement ID: 837854
Role in the Project: Project leader (Sc. Coordinator Ass. Prof Leligou)
Links: https://www.energytransition.academy (Project)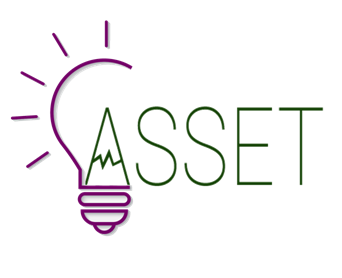 Description: ASSET´s goal is twofold: first, to create a sustainable and scalable ecosystem including all energy transition and education stakeholders: a) Companies from the energy sector, b) Universities and training actors, c) Authorities and policy makers and d) Society so as to enable a) continuous bottom up creation of research, innovation and educational (RIE) services and b) capacity pooling. By "service" we mean any research, innovation and educational relevant service that can be developed by the educational actors and delivered to the energy sector businesses and society at large. ASSET will also involve actors that can contribute to fuel interdisciplinary research combining SSH disciplines and capable of reaching out to the society to create the new generation of energy-sensitive citizens that are part of the energy transition mission. And second, to deliver the framework and means for continuous collaborative definition of the knowledge-competencies-skills required for the energy transition and for continuous resource pooling to efficiently educate/train large numbers of people in diverse and interdisciplinary topics and carry out research and innovation activities.
Participants:
Atos Spain S.A., Spain (Coordinator)
Università degli Studi di Napoli Federico II, Italy
Educational OTE AE, Greece
Aalborg Universitet, Denmark
Panepistimo Dytikis Attikis, Greece
Universitat Politecnica de Valencia, Spain
Logical Soft S.r.l., Italy
E'Nostra Società Cooperativa, Italy
ecopower, Belgium
European Association for Storage of Energy, Belgium
UNIWA Role:
Ass. Prof. Leligou acts as the scientific coordinator of the ASSET project. Prof. Tseles, Ganetsos and Psomopoulos are contributing in learning programmes design and material creation. Prof. Patrikakis and Assistant Professor Karkazis are contributing in the design and creation of the learning graph tool and wide dissemination of the project.