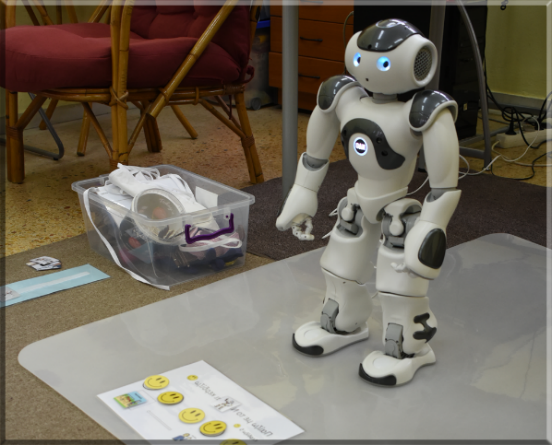 A research study has been accomplished on the use of the social robot NAO (v6) towards the development of symbolic play and imitation skills, in students with ASD, by the COmputer Networks & SErvices Research Laboratory (CONSERT, consert.eee.uniwa.gr)  of the University of West Attica, and the Piraeus Special Primary School for Children with Autism.
The research has been implemented by the student Constantina Marathaki during her MSc Dissertation (Master Course in "Information and Communication Technologies for Education, http://www.icte.ecd.uoa.gr), supervised by Dr. Michael Feidakis and Prof. Ch. Z. Patrikakis, also supported by the school Principal Dr. Adamantia Psallidakou.
The research main objective was to investigate the impact of a humanoid social robot (NAO, 6th generation, SoftBank Robotics) on the development of symbolic game and imitation skills in low functional students with ASD, as well as their enrichment of perceptual vocabulary.
Five (5) school students were requested to interact with NAO during six (6) educational sessions that took part in real education settings in January 2021. Through different roles, NAO invited young students to play together different games (wear imaginary clothes, become a little chef, pretend a farm or a jungle animal, et al.). The children played, danced, laughed, enjoying their time.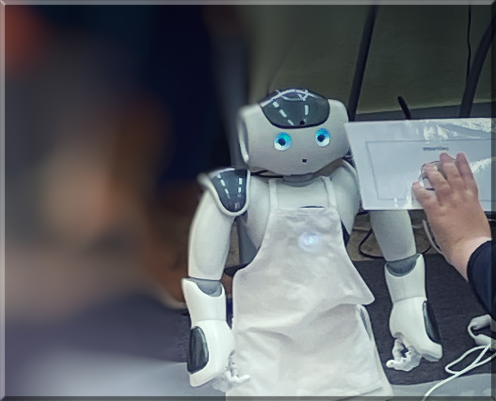 The research initial results show that children with ASD got involved in a functional play and imitated some behaviours presented by NAO. After the interventions, students showed improved imitation skills and engagement. Safer conclusion will come up from further evaluation of the results that is currently in progress.
NAO robot has been temporary granted to CONSERT lab by the company Mobile Technology (www.mobiletechnology.gr).