Duckietown
Learn autonomy with Duckietown

CoNSeRT has one City Expansion Pack and two Duckiebots mainly for educational but also for research purposes.
Duckiebot MOOC Founder's Edition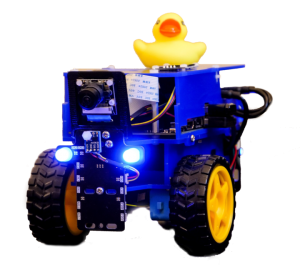 Duckiebots operating with NVIDIA Jetson Nano include the following sensors:
Hall effect sensor wheel encoders
Front facing 160deg FOV camera
IMU
Front facing time of flight sensor
Various sensors for battery diagnostics
The Duckietown Foundation hosts the AI Driving Olympics, that is a set of competition with the objective of evaluating the state of the art for ML/AI for embodied intelligence.
Click here for more.